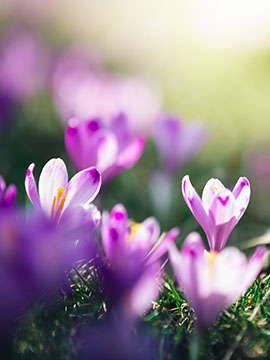 In Memory of
Paul Baerg
Sunday, April 5, 2015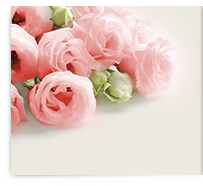 Obituary of Paul Baerg
Paul Baerg was born August 6, 1916 to Peter and Eva Schartner Baerg at Swalwell, AB. He peacefully passed away with most of his family around him on April 5, 2015, reaching the age of 98 years and 6 months.
Dad lost his father at the young age of 11 years and he promised his father that he would be faithful and that he would meet him in heaven.
Dad gave his heart to the Lord and was baptized becoming a member of the Church of God in Christ, Mennonite in April of 1932. He remained faithful to the end.
On June 21, 1942 he married Olive Toews at Swalwell, AB. They shared almost 73 years of marriage and raised a family of 3 boys and 7 girls.
Dad took life seriously. He was a firm and loving father, taking a keen interest in all of his children and grandchildren and others.
Dad was a lover of song and we often remember him singing the old hymns. He always called the family together for shluss (evening devotions) and he often would read from the Psalms.
Dad was the son of pioneer parents, taking on responsibility at a young age. After he lost his father, he went to work for his Grandpa Schartner. He plowed with horse and plow and ran the threshing machine.
Dad spent time in the C.O. camp in Jasper, AB. After he was married, he returned to the farm and flour mill. Dad also ran a sawmill for some years. They moved to Abbotsford, BC and spent 11 years there. While living at Abbotsford, he was ordained to the deaconry, on December 15, 1952. The work of the Church was always precious to him and he enjoyed serving on various boards.
In 1962 he moved the family back to Alberta. They spent 34 years in Edberg, farming and retiring there. Dad and Mom moved back to their roots in Linden, spending another 18 enjoyable years there.
He is survived by his loving wife, Olive, his children: Ellen Goossen, Ferintosh, AB; Gwen & Melvin Barkman, St. Mary's, ON; Fern & Allen Klassen, Stettler, AB; Bob & Glenda Baerg, Edberg, AB; Russell & Arlene Baerg, Carrot River, SK; Bonnie & Lester Goossen, Roblin, MB; Sharon & Jeff Isaac, Carrot River, SK; Daphne & Melvin Isaac, Hythe, AB; Lois & Ron Thiessen, Heart Valley, AB; Rick & Connie Baerg, St. Albert, AB; and many grandchildren and great grandchildren. Also remaining are 2 sisters Agnes Toews; Lydda & Walter Regehr; 2 brothers Arnold & Anne Baerg, all of Linden, AB; Dave & Dorothy Duerksen, Enderby, BC; 2 sisters in law Lydia Toews & Verda Toews both of Linden, AB. Son in law Gerald Goossen, 1 brother and 2 sisters, & 2 great grandchildren preceded him death.
Acknowledgments to Three Hills Hospital and Westview Care Community.
Funeral services were held April 9, 2015 at Church of God in Christ, Mennonite, Linden, Alberta with interment in Linden Cemetery.
Share Your Memory of
Paul
our locations
Sunset Funeral Service Ltd.
253004B Twp Rd 304
2.5 KM east of Linden, AB

Sunset Funeral Service Ltd.
311 Arena Ave.
Trochu, AB

administration
Sunset Funeral Service Ltd.
Box 559
Linden, AB
Phone: 403-546-3903
Business Office located at:
253037 Twp Rd 304
2 km east of Linden, AB
Toll Free: 888-546-3903

Associations